Africa's People Africa's Power e.V.
Hilfe zur Selbsthilfe ist der Leitgedanke unserer Arbeit
Development Project in villages in the Eastern Region/Ghana
The projects are located in two areas in the Eastern Region. In the sixteen villages and farms belonging to the first project area of Akuapem South District live about 1.250 people. In the fourteen villages and farms of the second project area in Upper West Akim District live about 1.000 people. The poverty in both areas is about 95%.
Expression for the lack of development in the villages is for example
-  The great distance to schools and Health Centers
-  The lack of access to
Clean water

Sanitary facilities

Electricity
On the basis of researches, we do during a journey in june/july 17,  we start planning the projects together with the population and our partner organization YAG.
More informations and photos about the project areas will follow.
If you would like to support us, we are looking forward to your donation to our account at Sparkasse Siegen, IBAN DE74 4605 0001 0055 0089 24 (Donations are tax deductible).
Report on the project finding mission in Ghana 2017

Between June 28th and July 13th we have been in the two villages of Aferikrom and Fahiako in the Eastern Region of Ghana together with members of our Ghanaian partner organization Youth Advocate Ghana (YAG). The object of our visit was to discuss the options of projects with the local population...
Please open the following PDF to read the complete report:
Here you can find even more pictures from Aferikrom: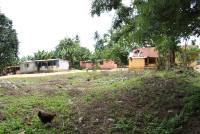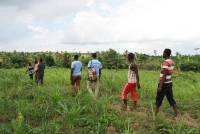 Besichtigung Bauplatz Schule Aferikrom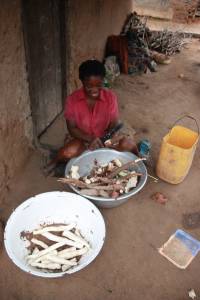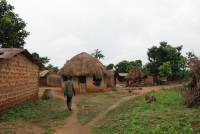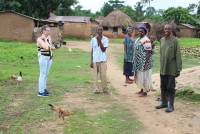 Gespräch mit Bevölkerung Aferikrom2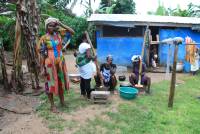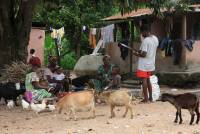 Frauen bei Cassavaschälen Aferikrom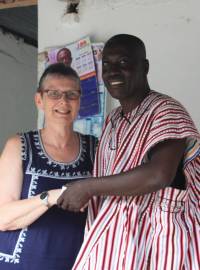 Empfang beim Chief von Aferikrom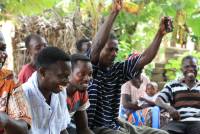 Intensive Diskussion in Aferikrom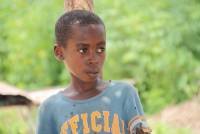 Kind im Grundschulalter Aferikrom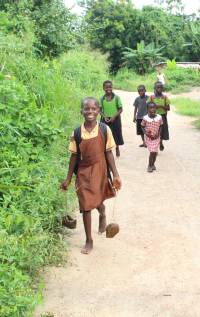 Kinder auf dem Rückweg von der Schule Aferikrom 2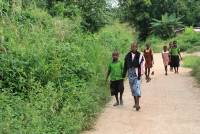 Kinder auf dem Rückweg von der Schule Aferikrom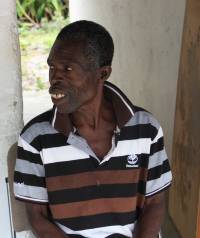 Pfarrer von Aferikrom überlässt sein Grundstück für Schulbau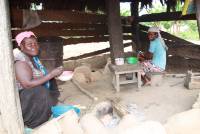 Küchenaktivitäten Aferikrom
Kindergartenkind Aferikrom
More Pictures From Fahiako: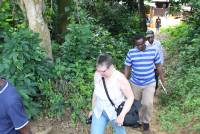 Auf dem Rückweg von einem Gespräch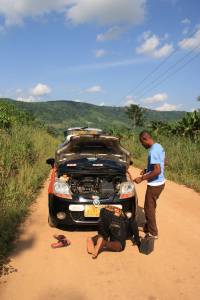 Autoreparatur auf freier Strecke
Diskussion mit Dorfbewohnern Fahiako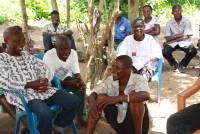 Freude nach Mitteilung dass Schule gebaut werden soll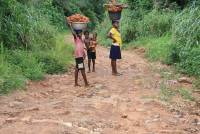 Kinder beim Transport von Holz und Palmnüssen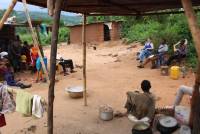 Gespräche mit Bevölkerung3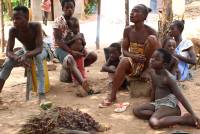 Gespräche mit Bevölkerung2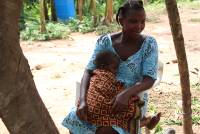 Gespräche mit Bevölkerung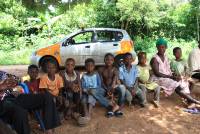 Kinder erzählen über ihre Beurfswünsche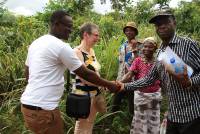 Maame Akosua Darkoa stellt ihr Land für Schulbau zur Verfügung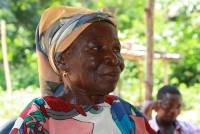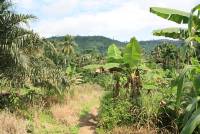 Traditioneller Hausbau Fahiako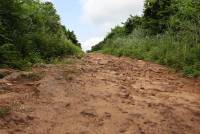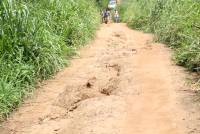 Members of APAP collecting donations downtown Siegen. The donations are for the both primary schools in Ghana. Sweetened is the donations, if you get a waffle or a coffee.
Here are photos of the two information and donation booth on October 7th and December 9th. In December, even snow can not stop us.